Some time ago I decided to create an announcement card the baptisms of my two children, Lola and Milan. I wanted something unique, not too complicated and a good opportunity to work with some script style :-) I first started to do some sketches to find the style I wanted to have and to see also how the different words "Lola", "&" and "Milan" would work together. Here are these sketches. The one at the bottom is the one I kept for vectorization.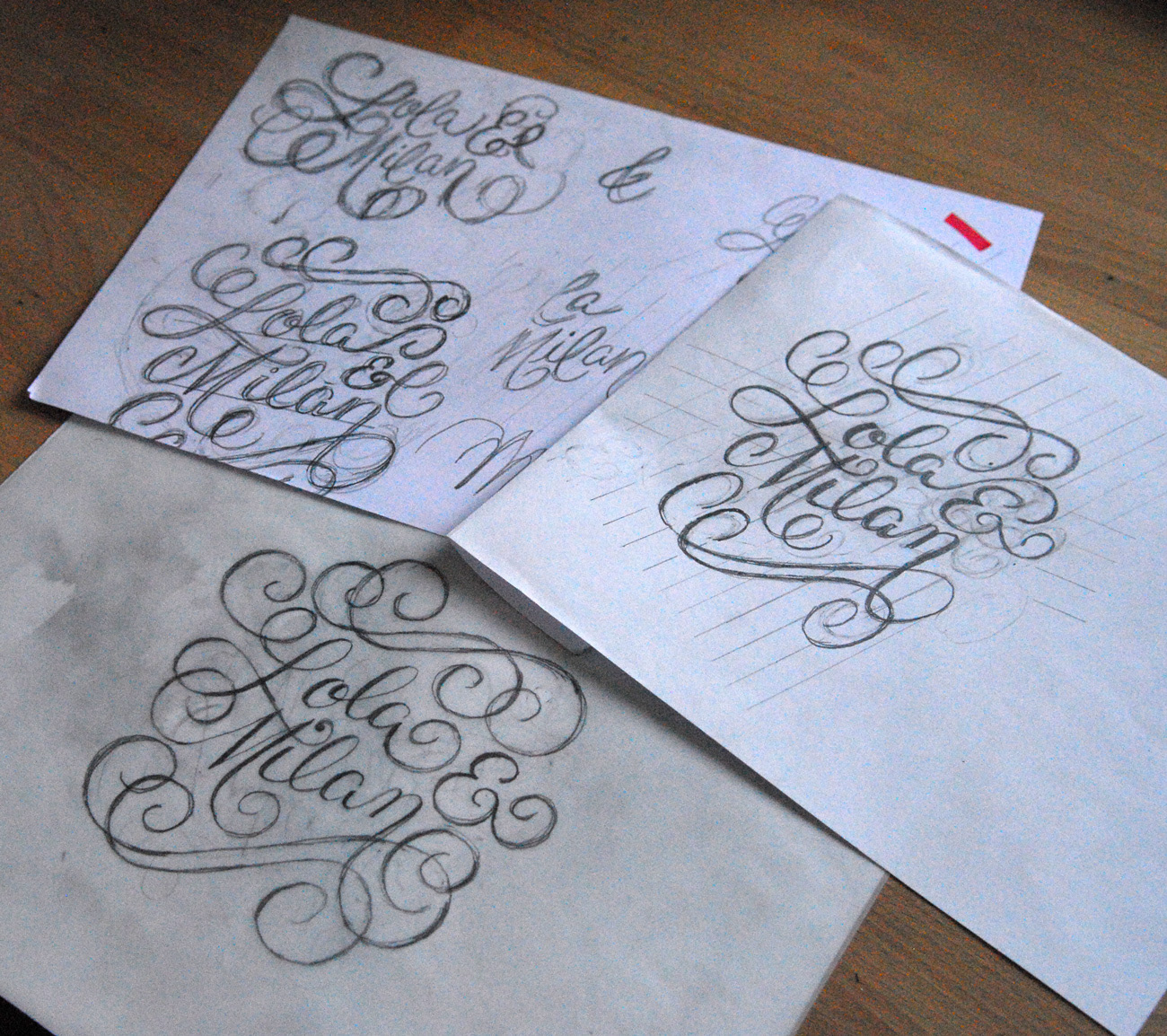 Here is the vector piece. I worked quite a lot on it to keep coherence between lines and curves.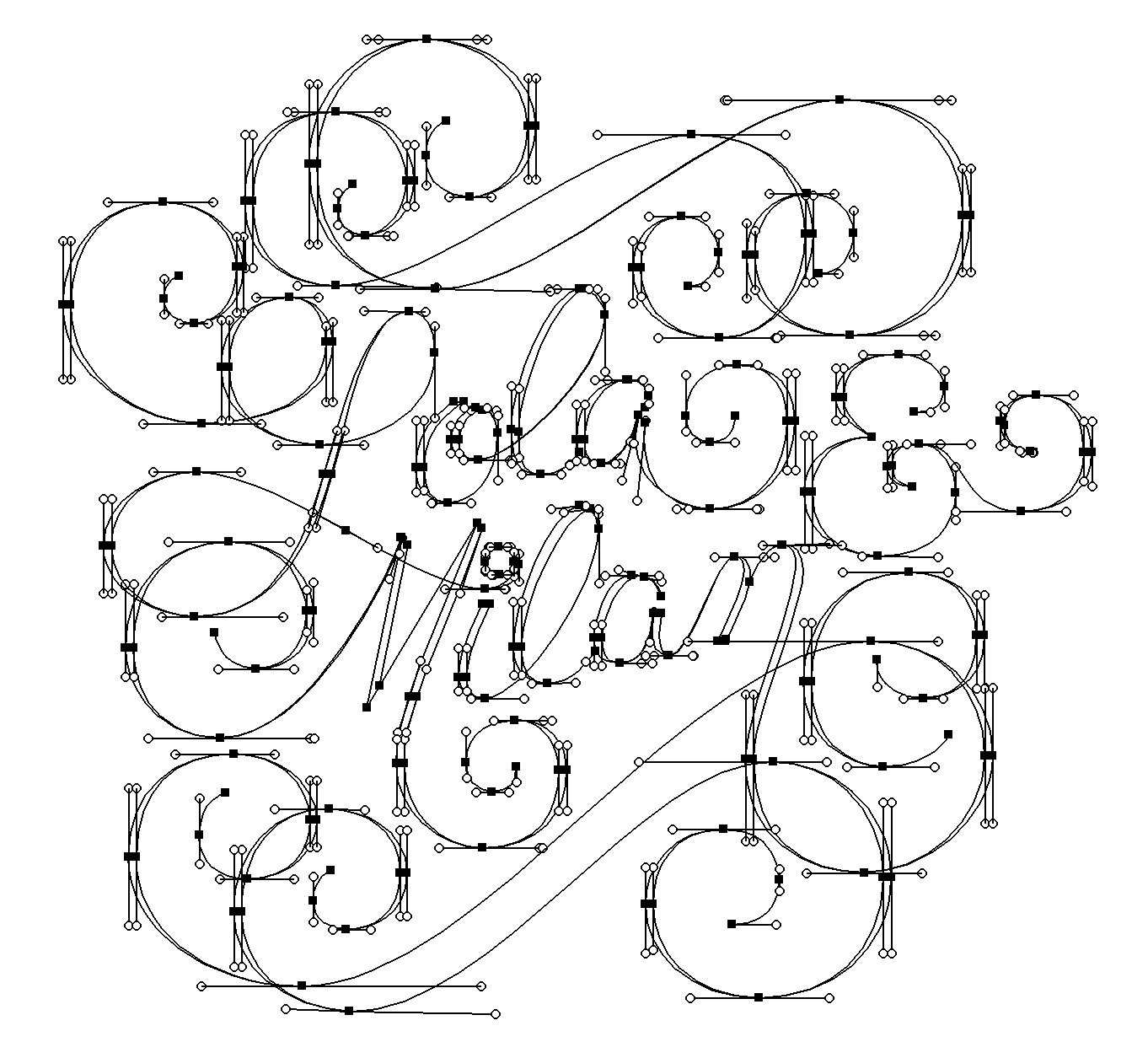 I then sent it to my printer,
Print Hunter
, asking them to do some letterpress work on a heavy paper, 500g/m2. They did a fantastic job and even sent me the matrix used on the press. Here are some shots of the result.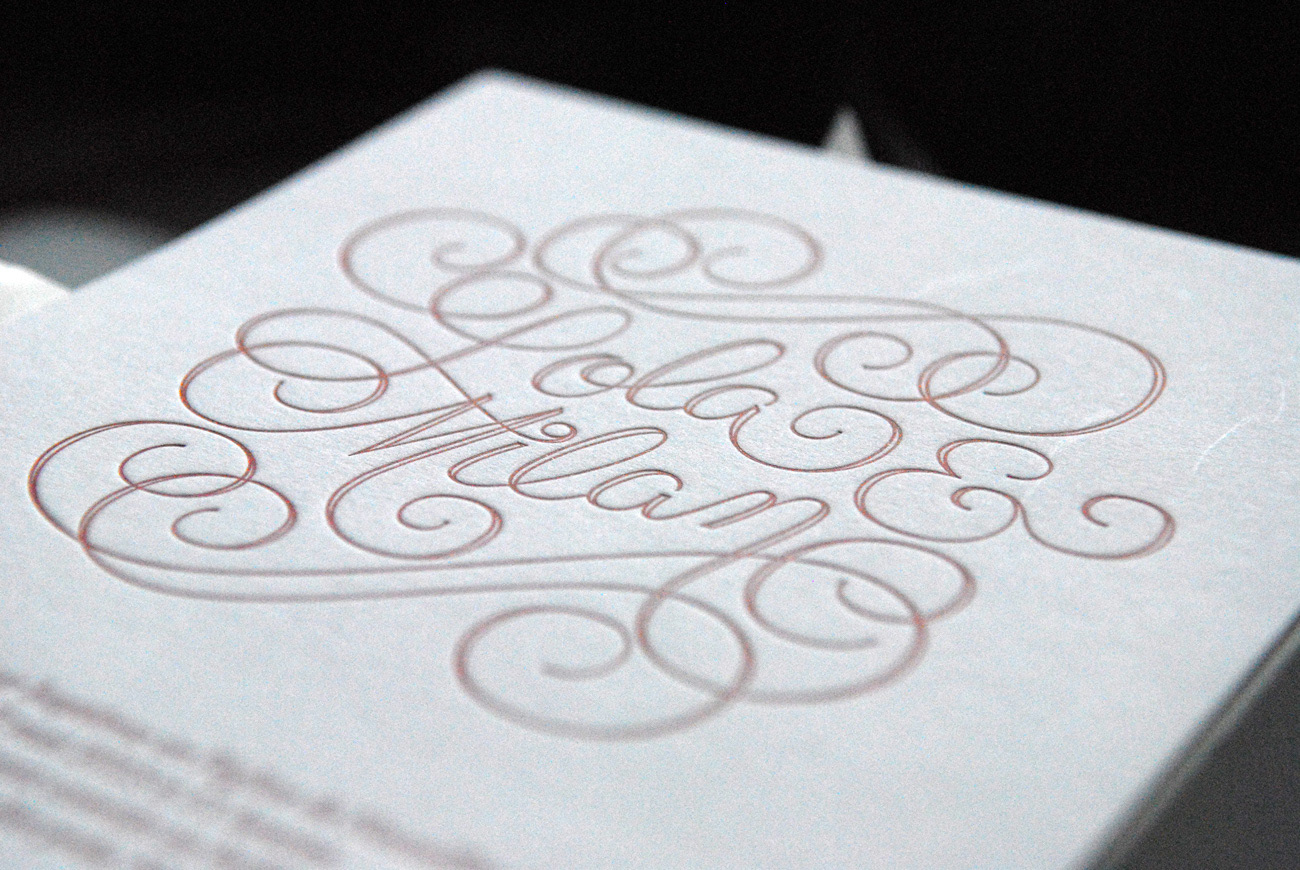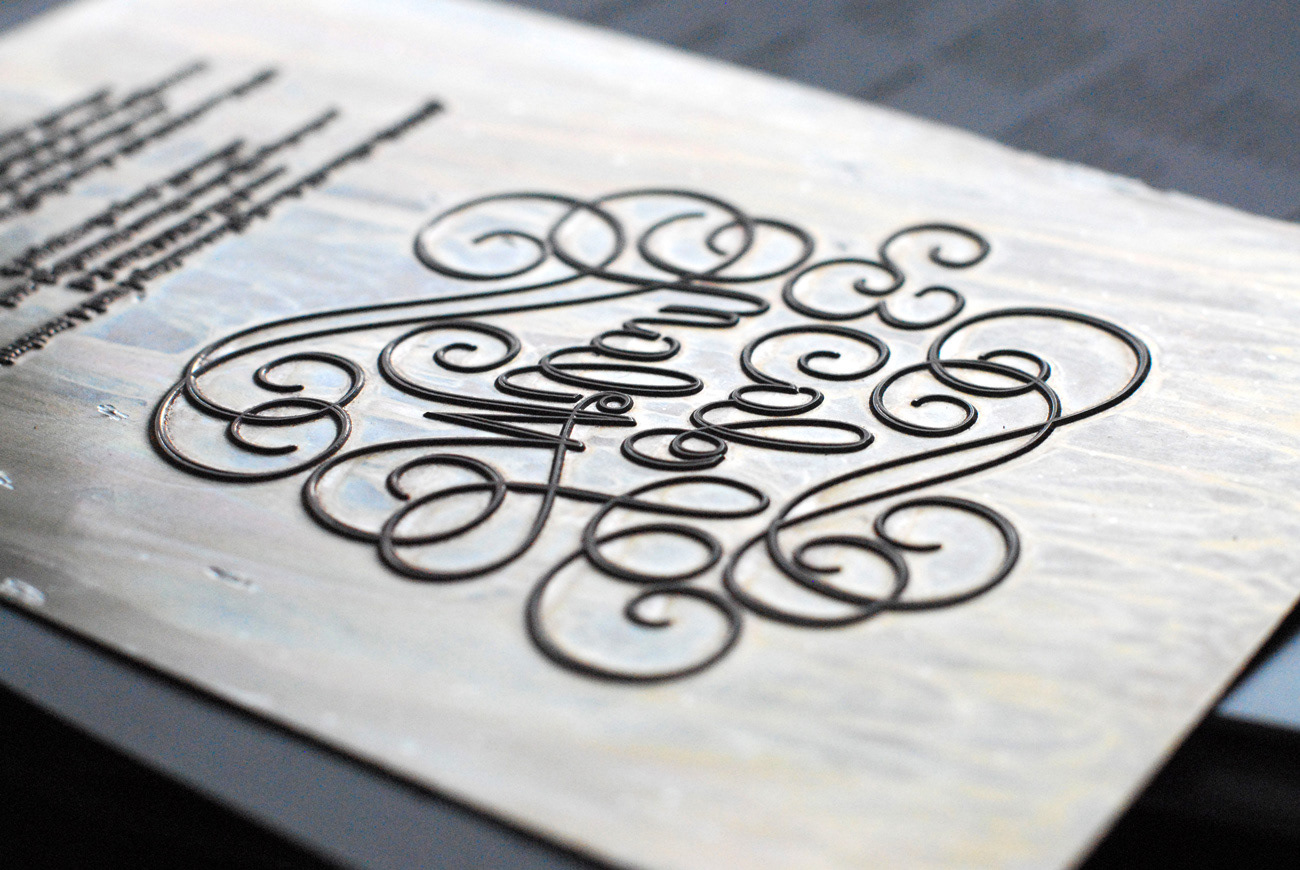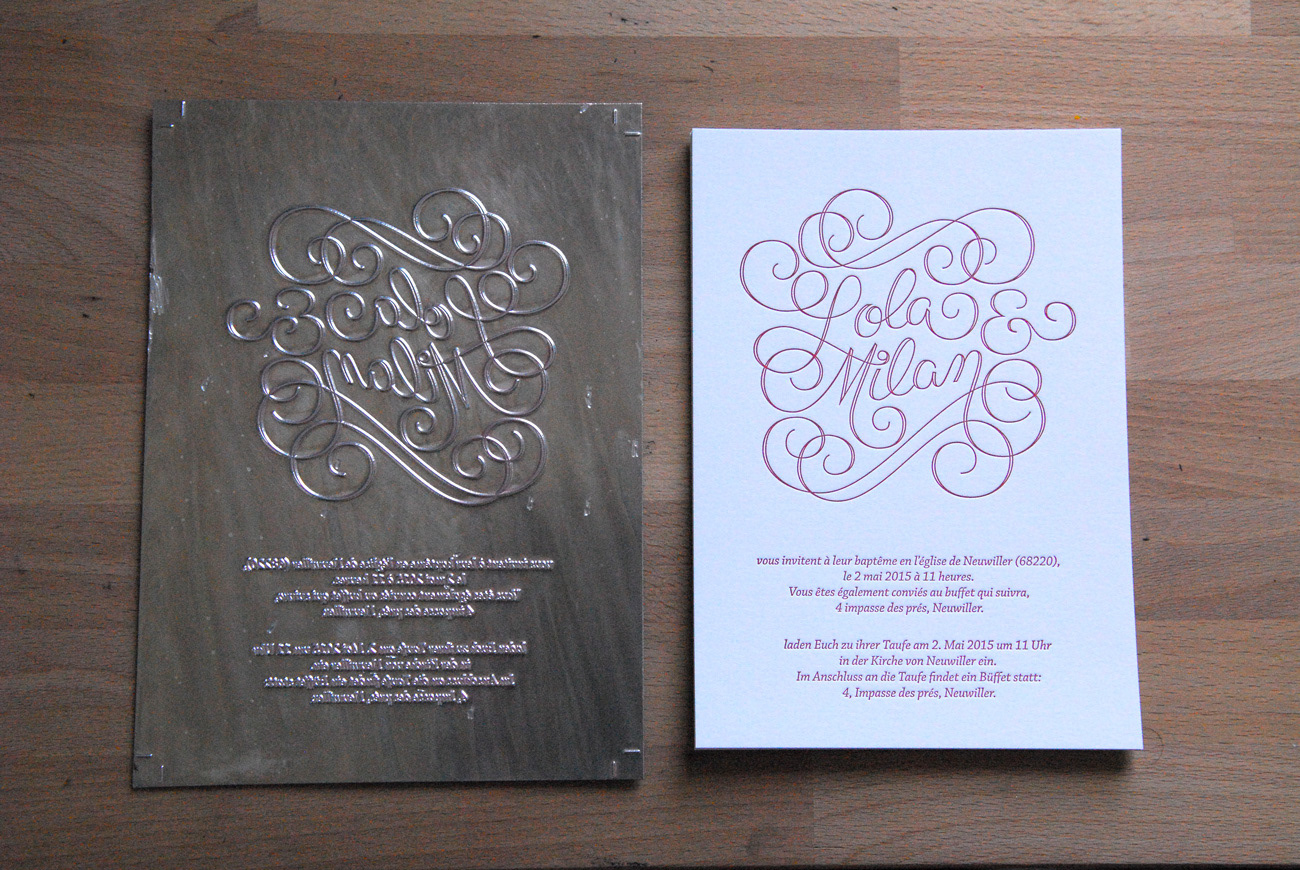 Hope you like it, don't hesitate if you have questions. Thanks !